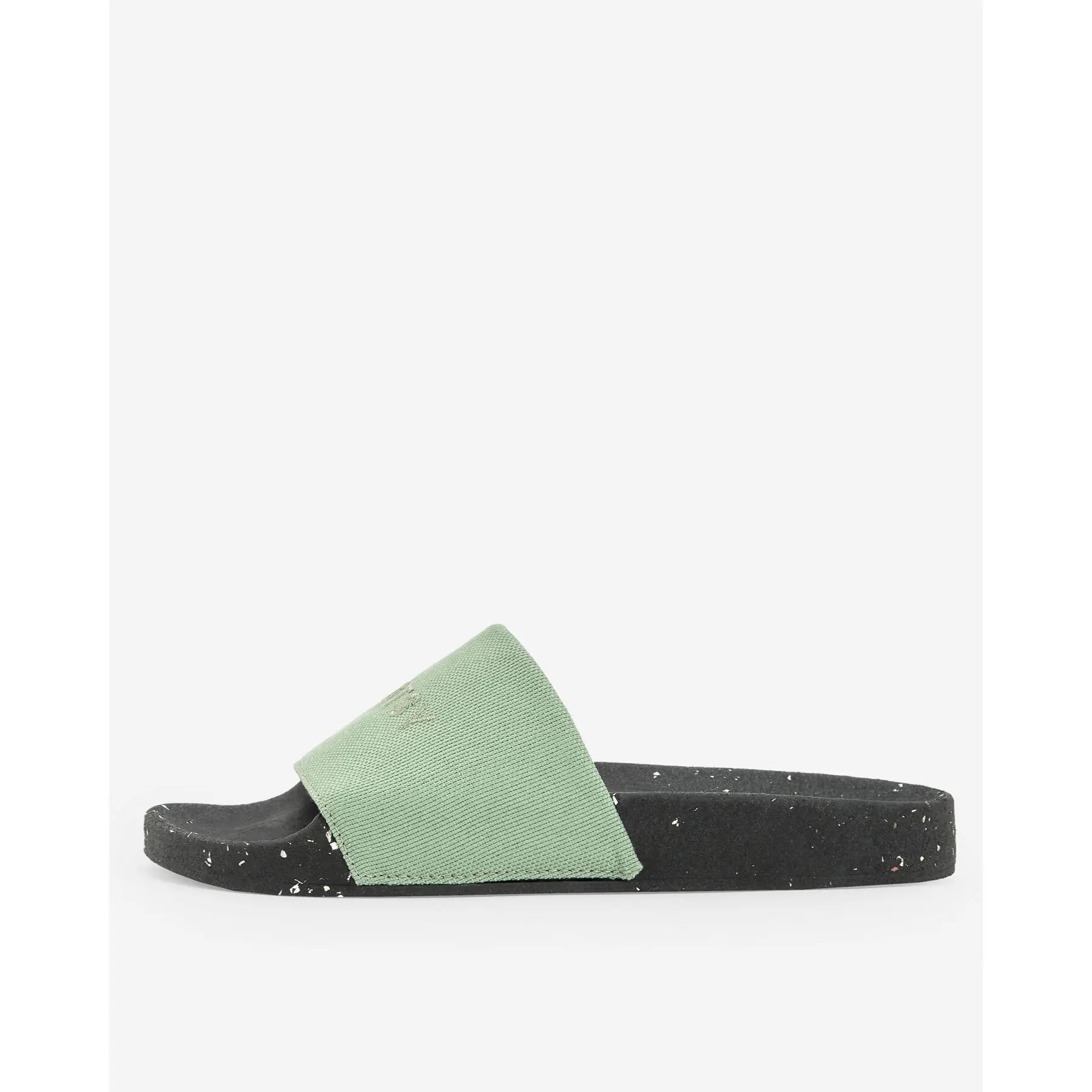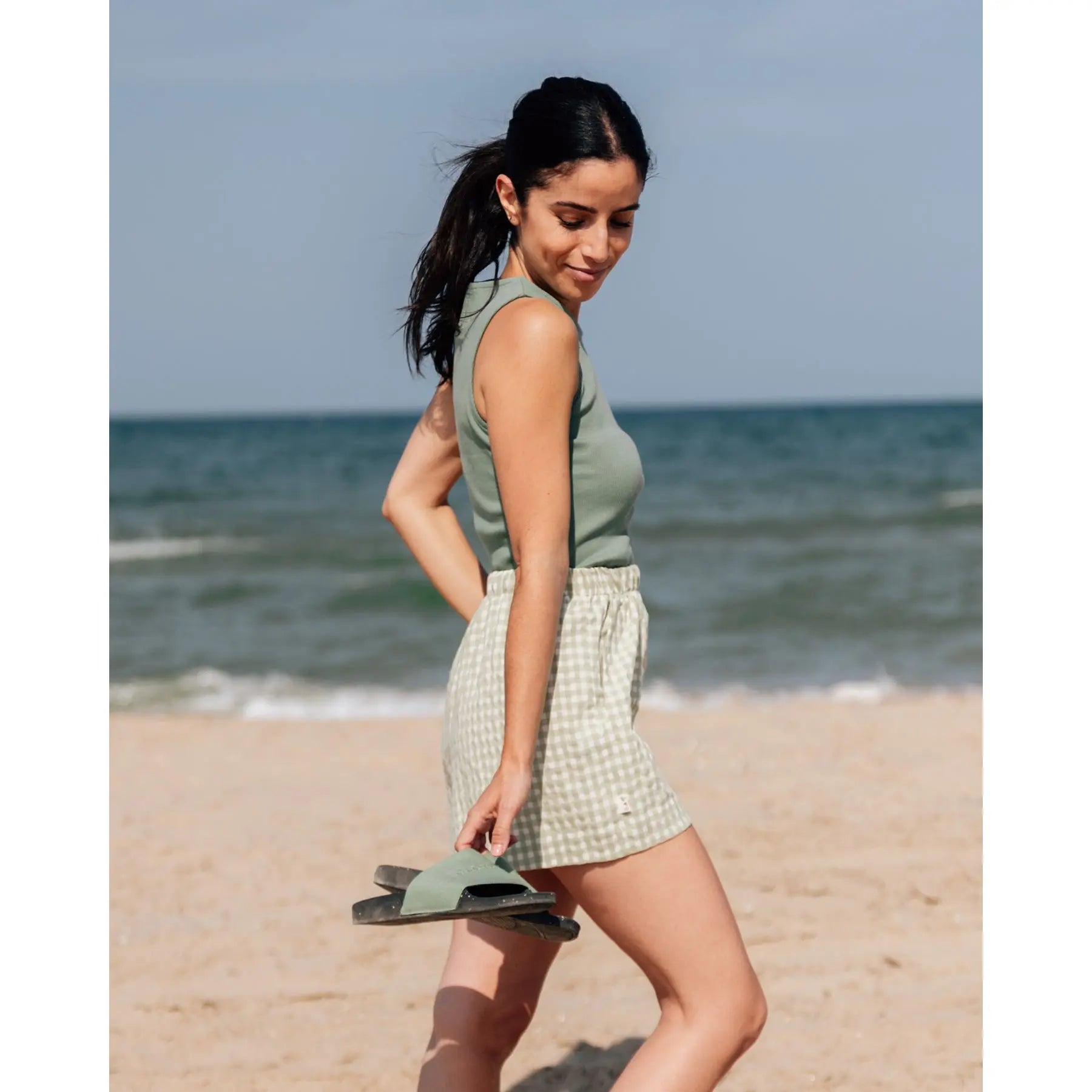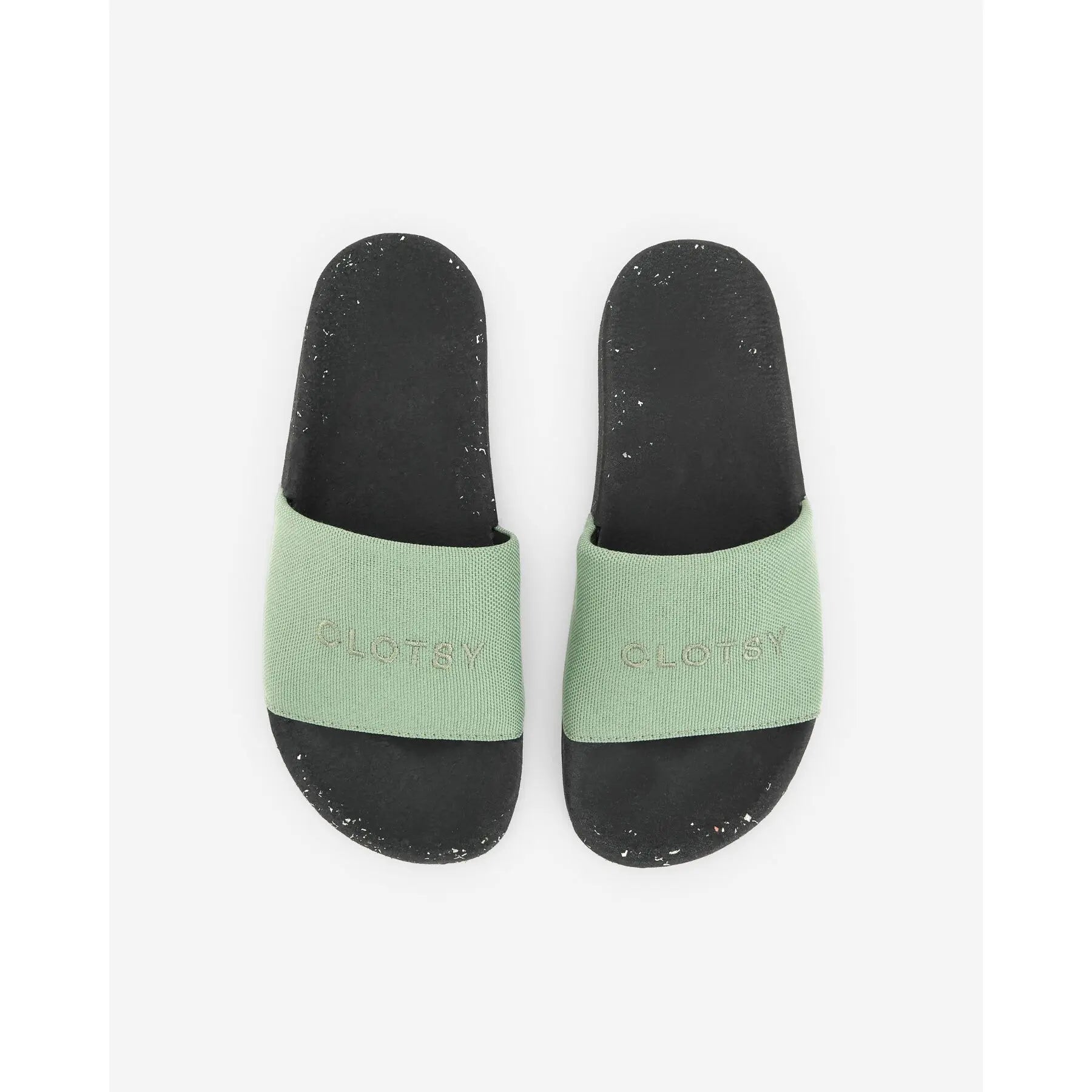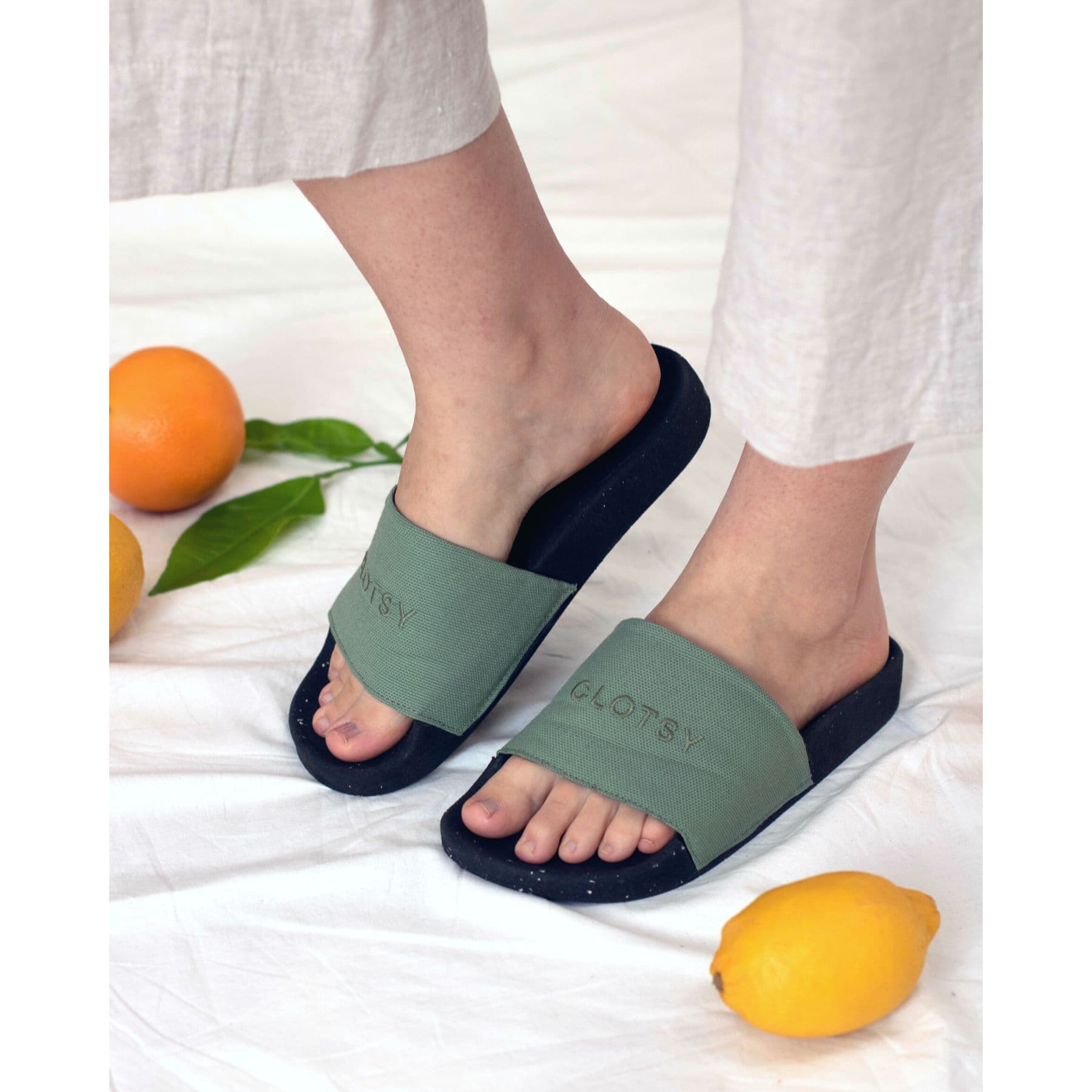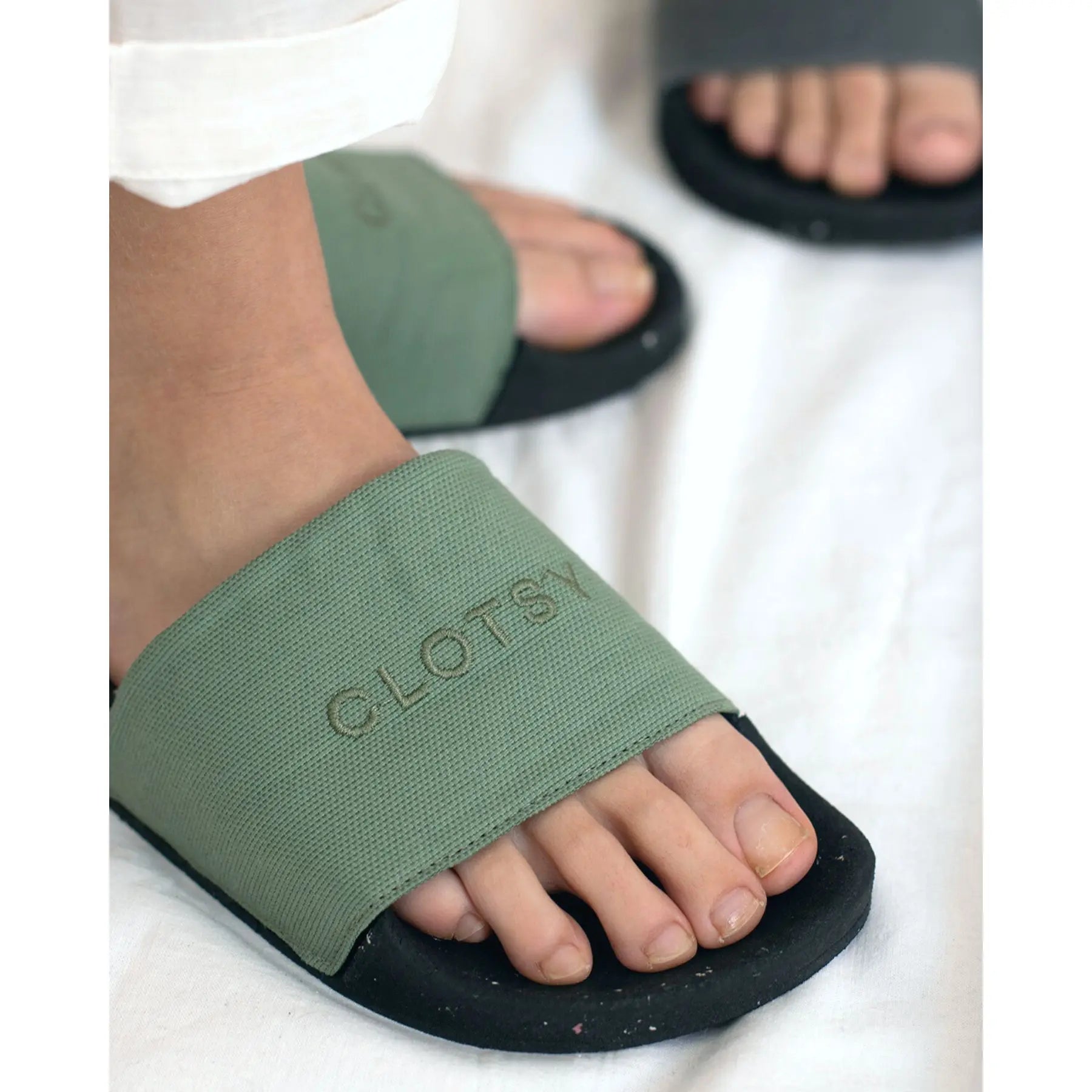 Green Recycled Flip Flops
€19,95
Regular price
€39,90
off
Thanks! Lets see if you are lucky
An error has occurred, please enter your email again.
Let us your email and we will let you know if it is available again :)
Flip flops made from plastic bottles
Manufactured in Elche, Spain.
The plant is ergonomic. Designed to support the entire sole of the foot and be comfortable. 
Presale: delivery from 8/05.
Buy your recycled flip flops and recycle 0.2kg of waste. Walk and recycle, all in one. ♻️🌍
What is my size?
Choose your usual size. Although if you doubt between two sizes, choose the larger one.

If in doubt, you can measure your foot from the big toe to the bottom of the foot. *Do not measure the sole of a shoe.
Size guide: 
| | | | | | | | | | | |
| --- | --- | --- | --- | --- | --- | --- | --- | --- | --- | --- |
| Talla | 36 | 37 | 38 | 39 | 40 | 41 | 42 | 43 |  44 | 45 |
| Largo total (cm) | 22,4 | 23 | 23,6 | 24,2 | 24,8 | 25,4 | 26 | 26 | 26,6 | 27,2 |
*The difference between size 42 and 43 is only the width of the blade. In size 43 it is 3mm wider than the previous one.
Transparency
Place: handmade in Elche, Alicante.
Materials: The plant is from remains recycled from the factory. The shovel is made of recycled cotton, recycled plastic bottles and recycled mattresses. Vegan flip flops.
Price breakdown:
| | |
| --- | --- |
| Production | |
| Packaging | 1,00% |
| Shipment | 3,70% |
| platform commission | 2,40% |
| Marketing and Communication | 33,26% |
|         HR and payroll |         33,26% |
| Taxes | 17,36% |
Care of your flip flops
We recommend you to wash the flip flops a thousand gently with a damp cloth or brush along with natural soap. They should not be machine washed as they could be damaged. To dry it must be at room temperature outside, in a dry place.
Returns, changes and shippings
When will you receive your order?
¡We will prepare your order ASAP!
Once you complete ypur order, you will receive it in 3-4 working days.
If your product is produced on demand or is in pre-sale, please check the date in the item description or write us on the web chat.
Do you have any question?
Write to us by WhatsApp or email info@clotsybrand.com.
Marta and Ángela are always there to help you with any questions you may have, whether it's about shipping, sizing or any special requests.
We're listening!
Do you accept returns and exchanges?
What would be the point of a sustainable garment that you can't wear?
If you don't get the size right and need to exchange or return it, you have 15 working days to arrange it.
Email us at info@clotsybrand.com and we'll be happy to help you.
FAQs
How do we produce our garments?
At Clotsy we design and produce all our garments in local workshops in Spain and Portugal, ensuring ethical working conditions and reducing our environmental footprint significantly.
How do I wash our garments?
You can wash by hand or in the washing machine, although in any case, we recommend always washing in cold water or at a very low temperature (30ºC), to care for and extend the life of the garment. In addition, always wash the garment inside out, to avoid rubbing and to extend its useful life.
How do I choose my size?
In each product we indicate the measurement guide, as well as the size and height of each model. However, if you need personalised help, you can write to us via the chat on the website.
Where can I try on your clothes?
At the moment, it's not possible to try on our clothes in Europe. But you can always recommend us to your favourite sustainable shop so you can try them on.