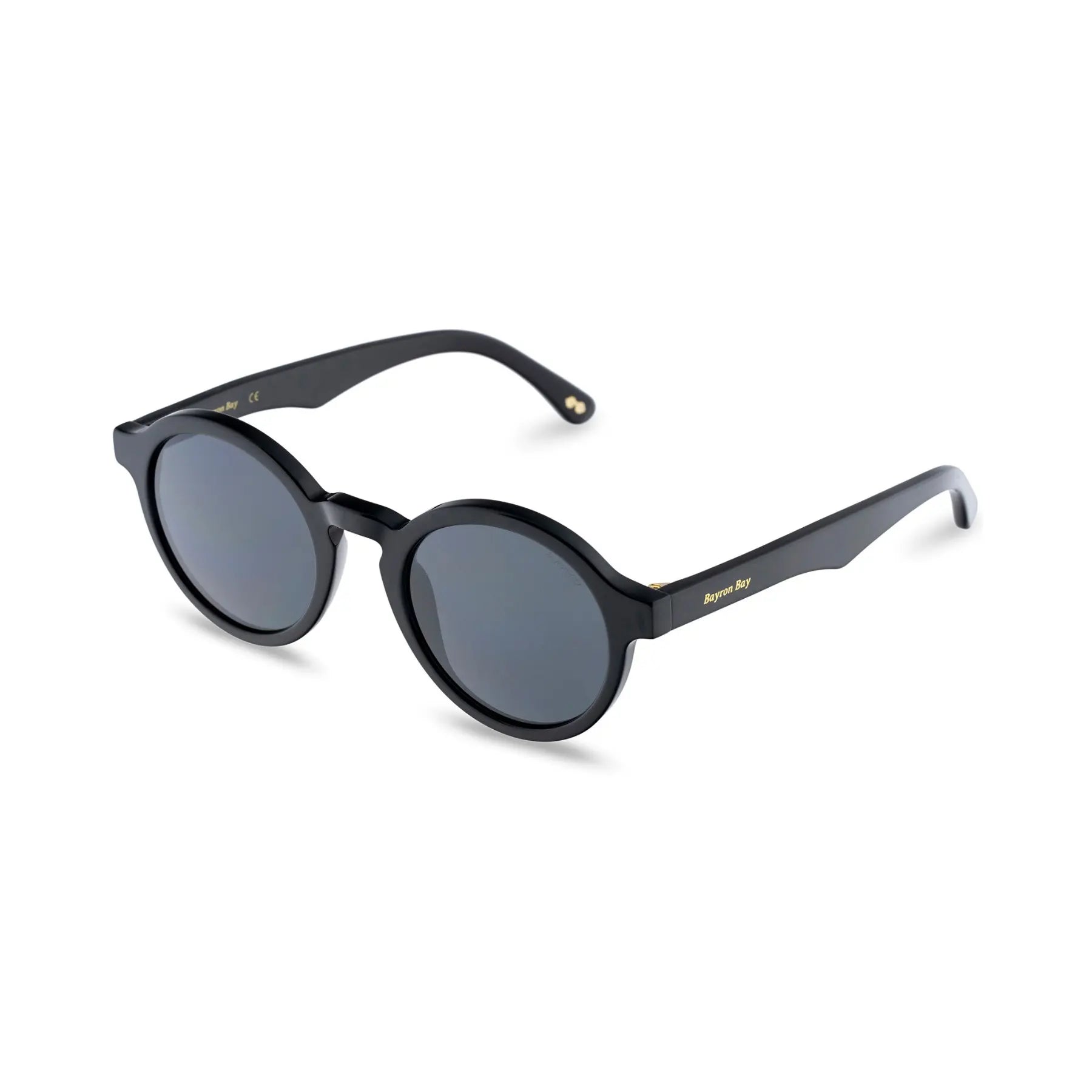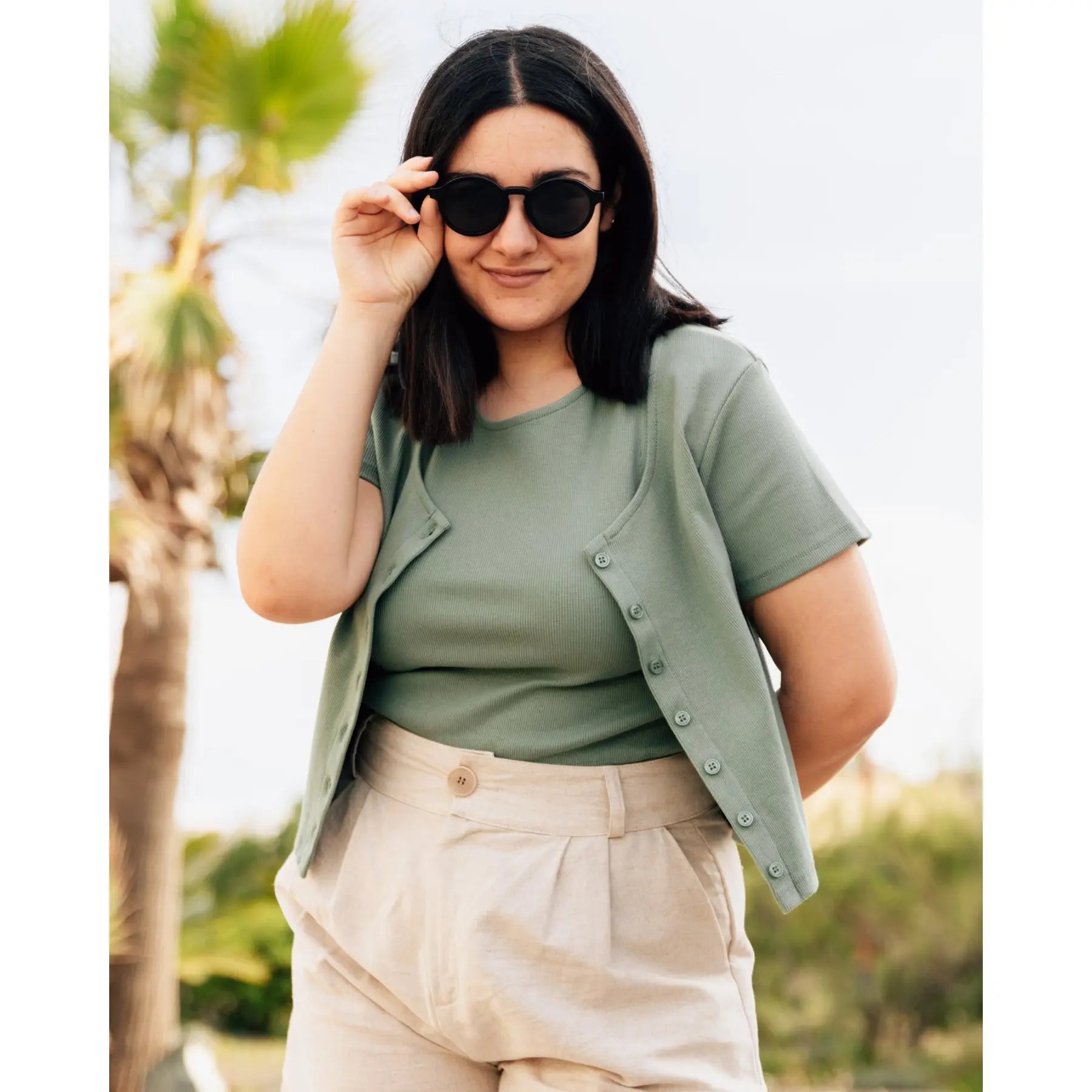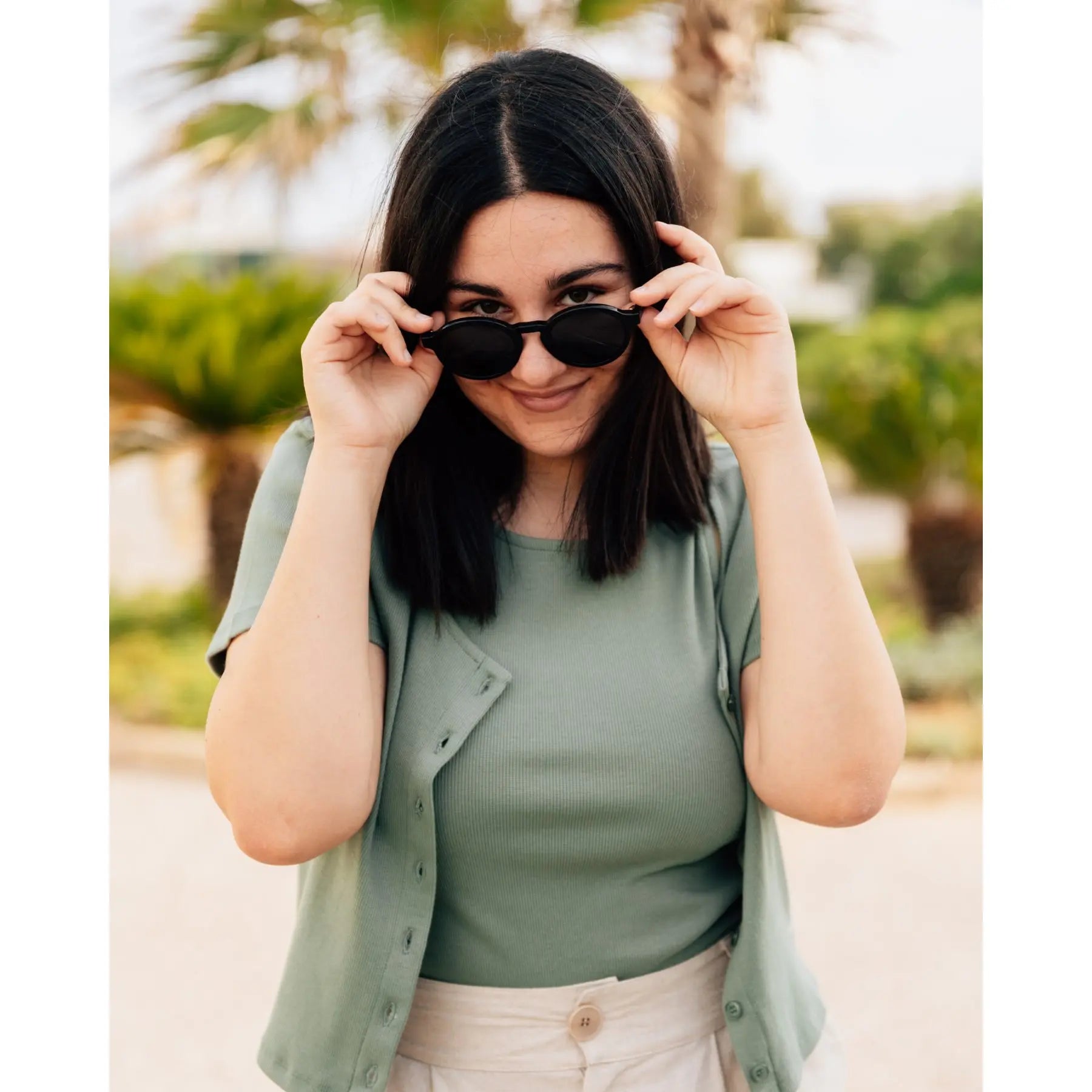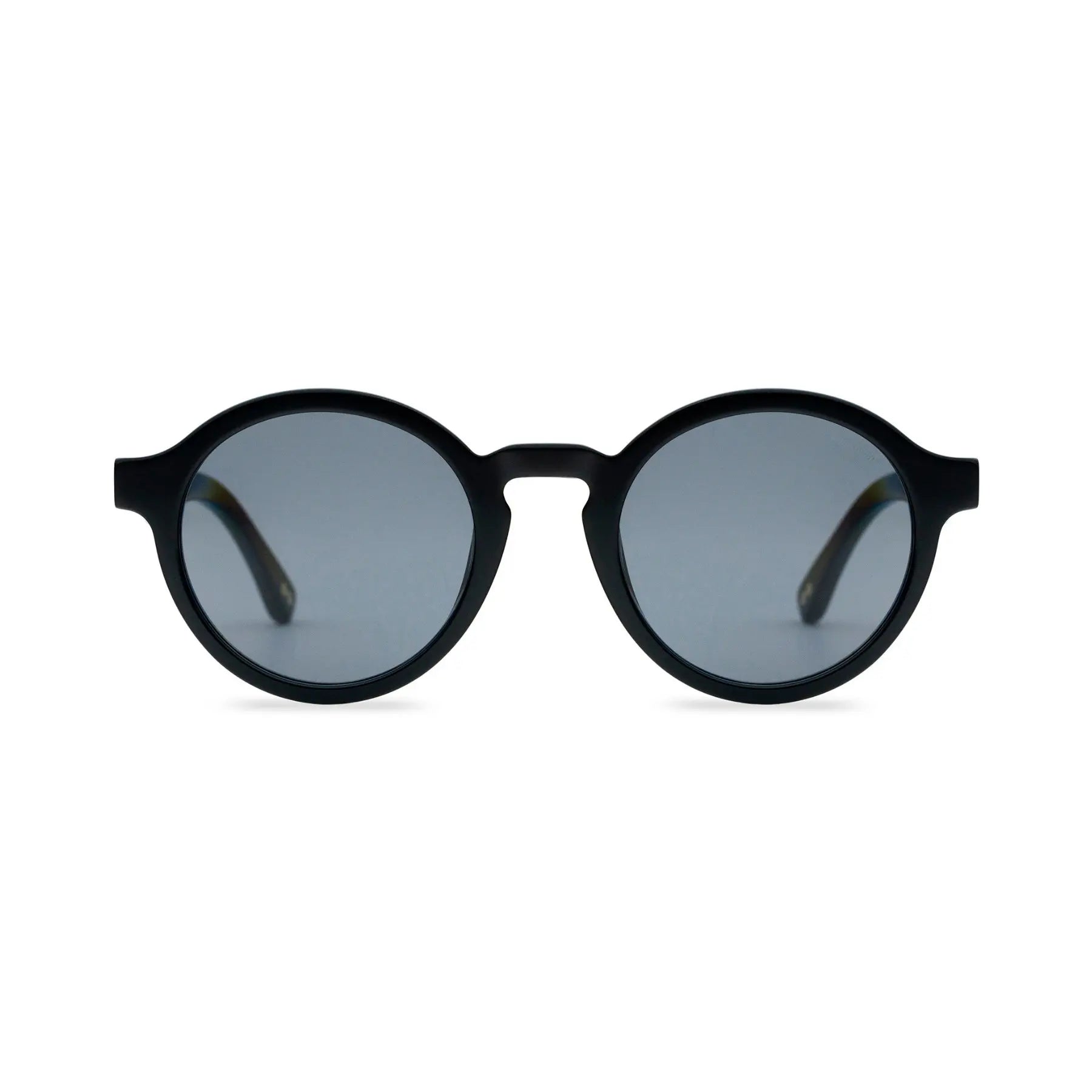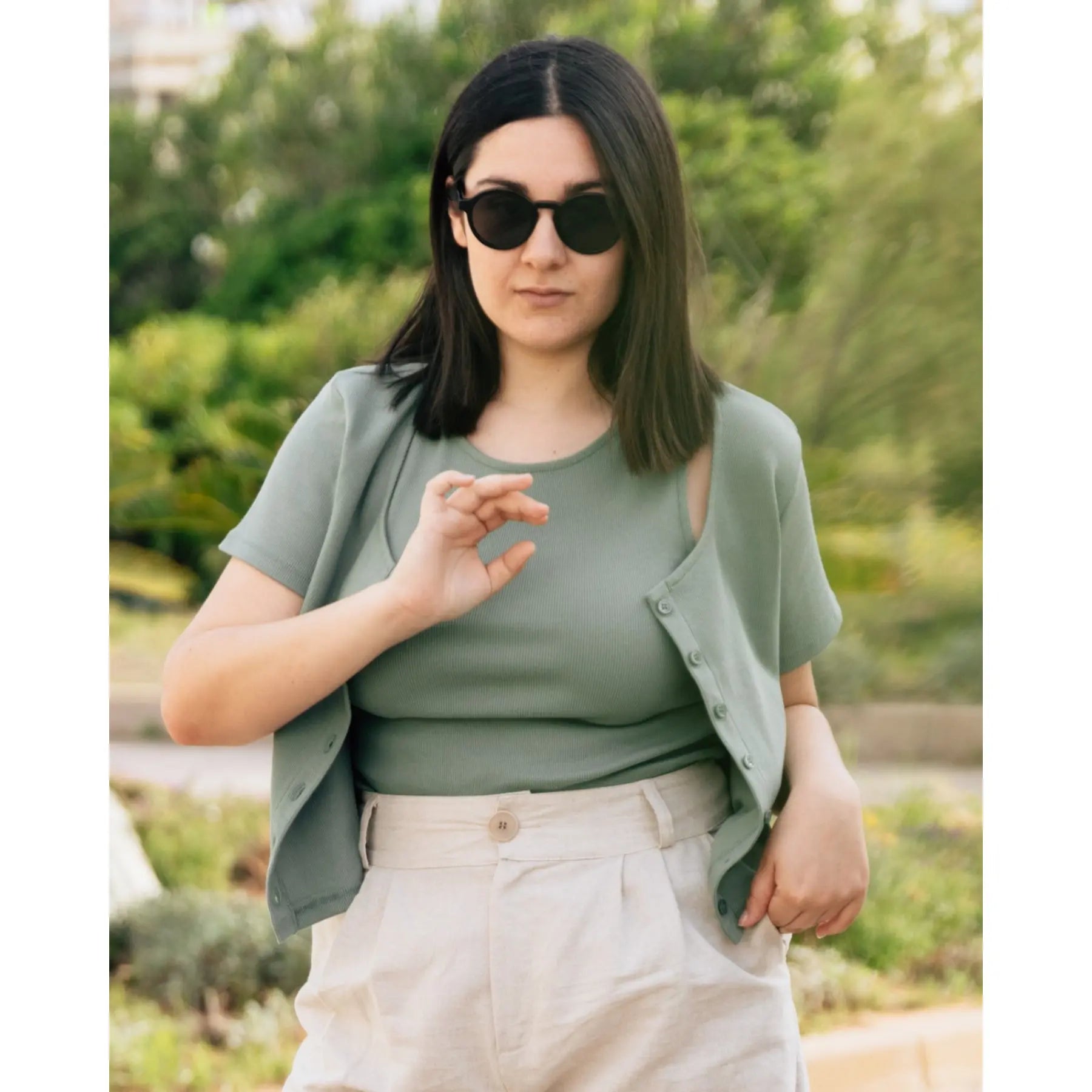 Gafas Tallow Gris • Bayron Bay Sunglasses
Gafas de sol en color gris
Gafas de colección limitada, a conjunto con la nueva colección de lino.

Tamaño: Lente 48mm. Puente 22mm. Varilla 145mm.
¿Qué tienen estas gafas de especial? 

Transparencia y sostenibilidad 🌍

Envíos y cambios
¿Qué tienen estas gafas de especial? 
Lente solar CR39.
Alta reducción del reflejo solar.
Grado 3 de protección UVA.
Funda y toallita de limpieza.
Transparencia y sostenibilidad 🌍
Composición: Fabricadas con acetato de celulosa, proveniente de la resina del árbol. Material sostenible y duradero.
Transparencia de costes: Detrás de un nuevo complemento hay mucho esfuerzo. Por eso, queremos compartir contigo esa parte que no es "tan obvia".
| | |
| --- | --- |
| Producción | 41,86% |
| Packaging | 2,90% |
| Envío | 5,36% |
| Comisión plataforma | 2,26% |
| Marketing y comunicación | 15,13% |
| RRHH, nóminas | 15,13% |
| Impuestos | 17,36% |
Envíos 48-72h laborables en España peninsular. Cambios gratuitos y devoluciones hasta 15 días. Contacta con hola@clotsybrand.com o en el chat de la web para cualquier duda :)
Returns, changes and shippings
When will you receive your order?
¡We will prepare your order ASAP!
Once you complete ypur order, you will receive it in 3-4 working days.
If your product is produced on demand or is in pre-sale, please check the date in the item description or write us on the web chat.
Do you have any question?
Write to us by WhatsApp or email info@clotsybrand.com.
Marta and Ángela are always there to help you with any questions you may have, whether it's about shipping, sizing or any special requests.
We're listening!
Do you accept returns and exchanges?
What would be the point of a sustainable garment that you can't wear?
If you don't get the size right and need to exchange or return it, you have 15 working days to arrange it.
Email us at info@clotsybrand.com and we'll be happy to help you.
FAQs
How do we produce our garments?
At Clotsy we design and produce all our garments in local workshops in Spain and Portugal, ensuring ethical working conditions and reducing our environmental footprint significantly.
How do I wash our garments?
You can wash by hand or in the washing machine, although in any case, we recommend always washing in cold water or at a very low temperature (30ºC), to care for and extend the life of the garment. In addition, always wash the garment inside out, to avoid rubbing and to extend its useful life.
How do I choose my size?
In each product we indicate the measurement guide, as well as the size and height of each model. However, if you need personalised help, you can write to us via the chat on the website.
Where can I try on your clothes?
At the moment, it's not possible to try on our clothes in Europe. But you can always recommend us to your favourite sustainable shop so you can try them on.