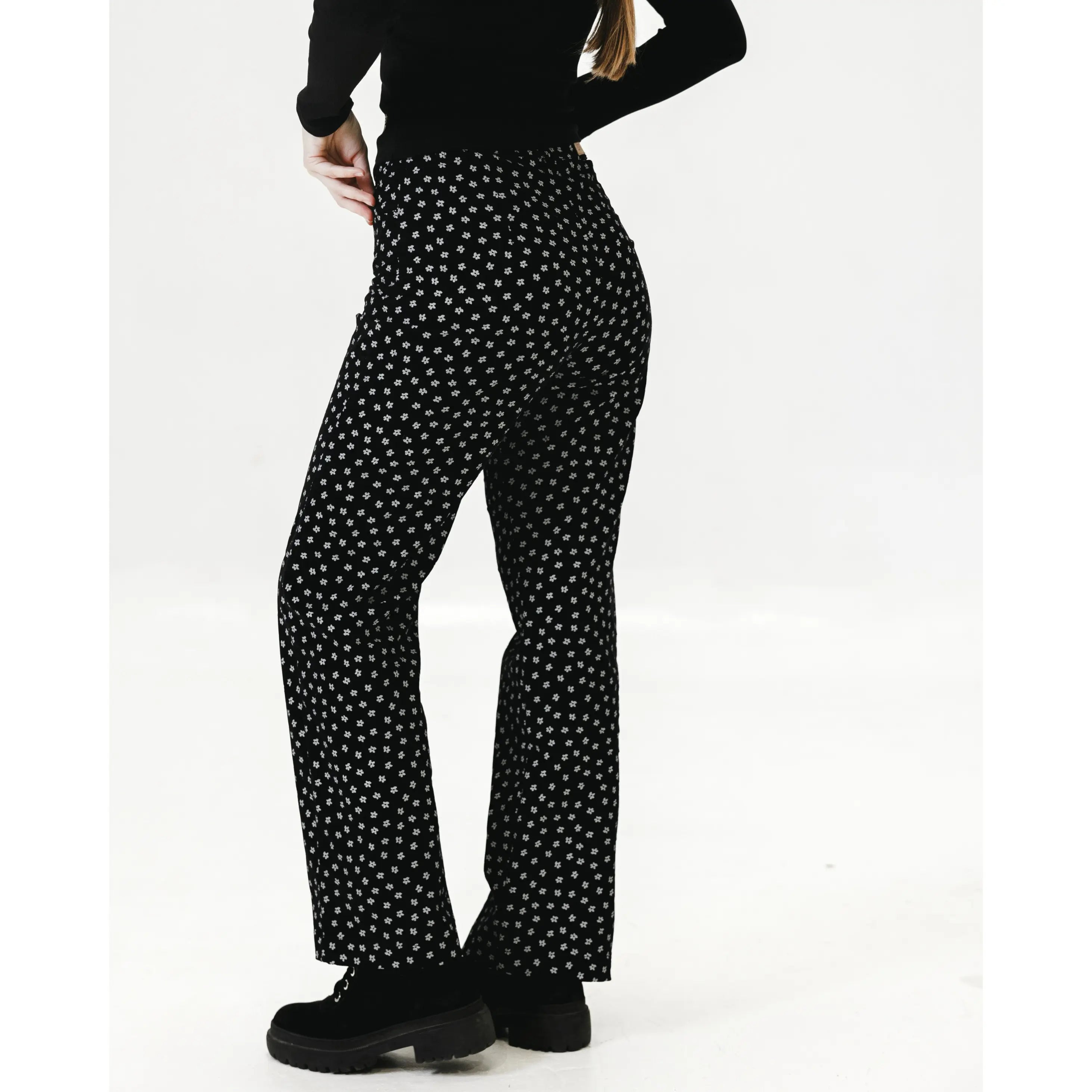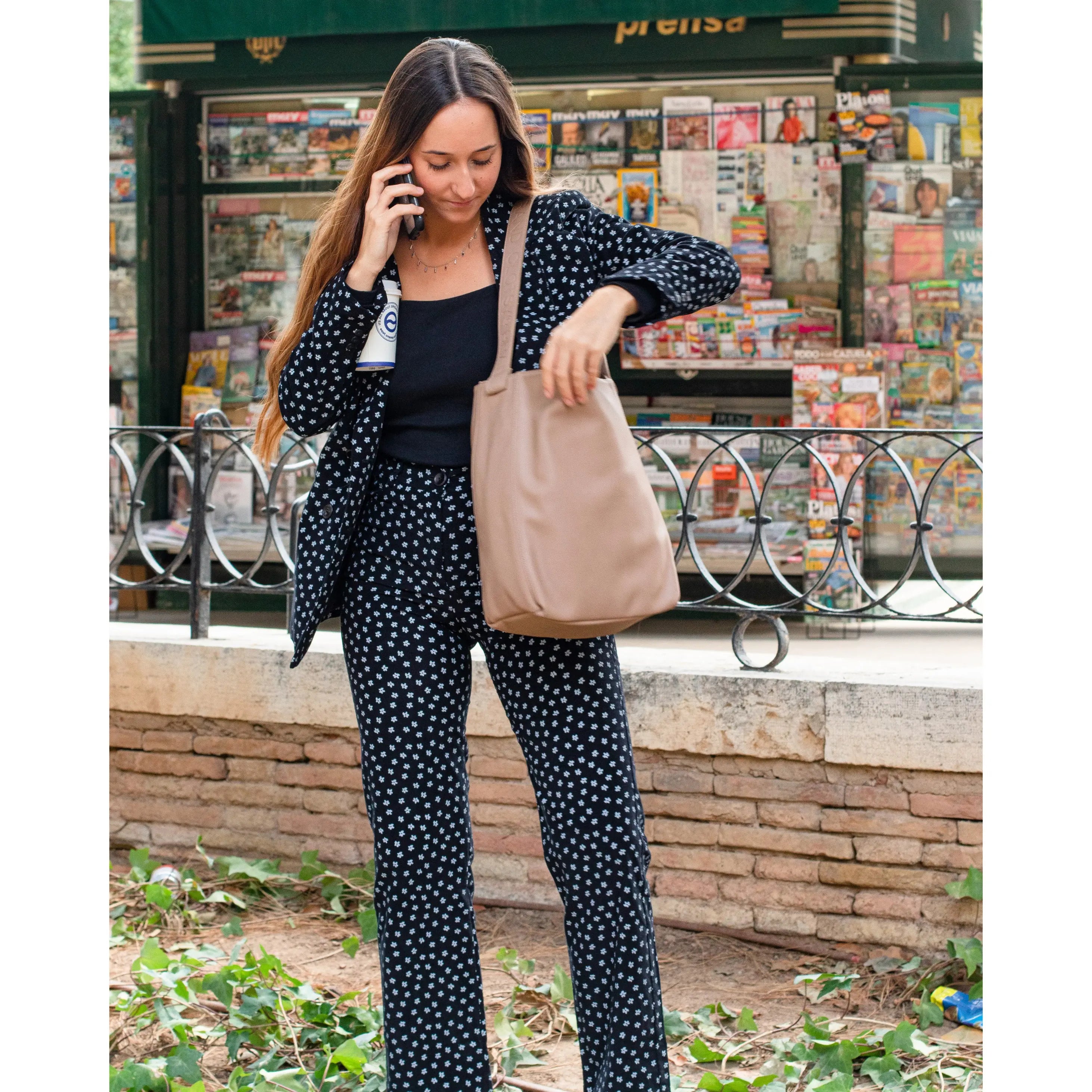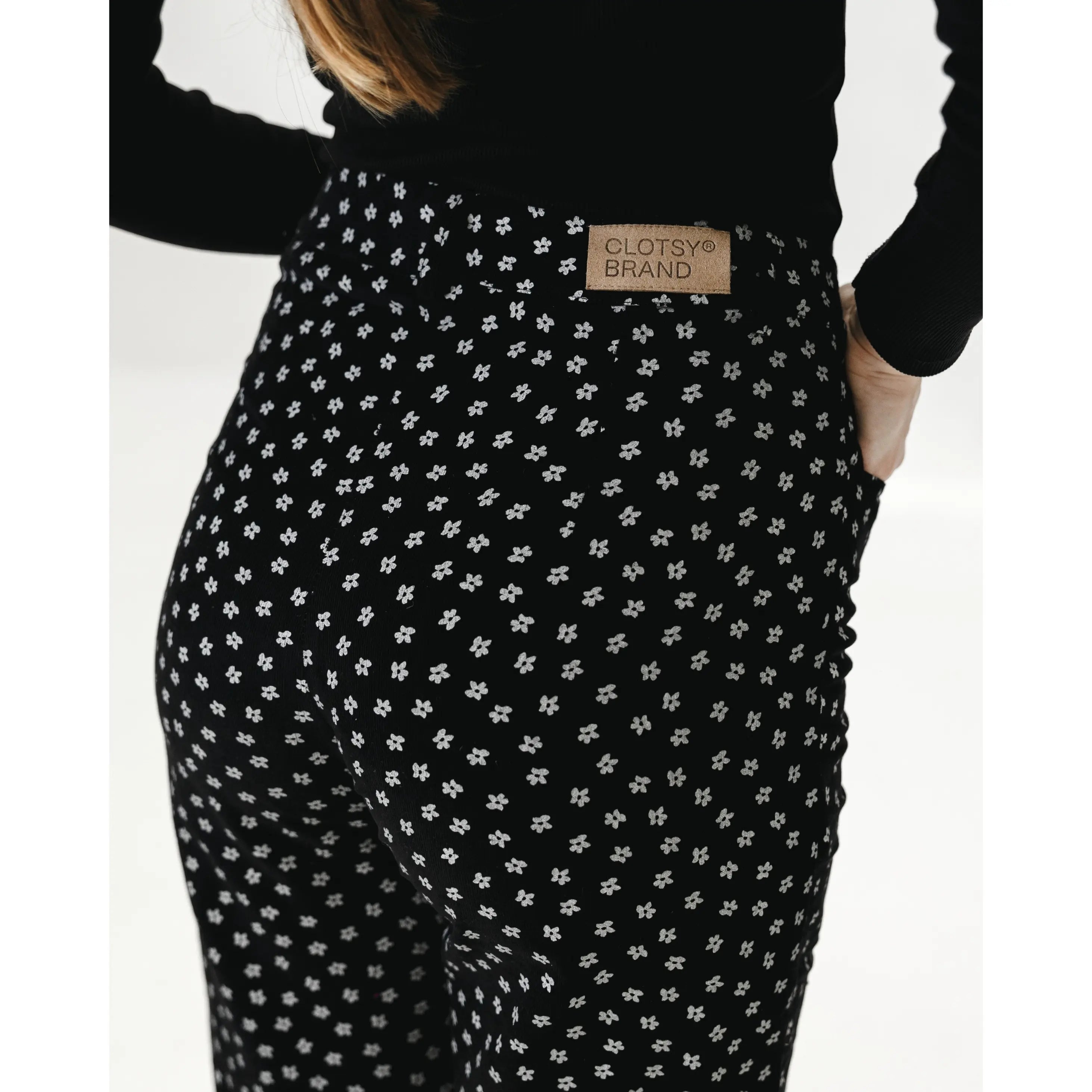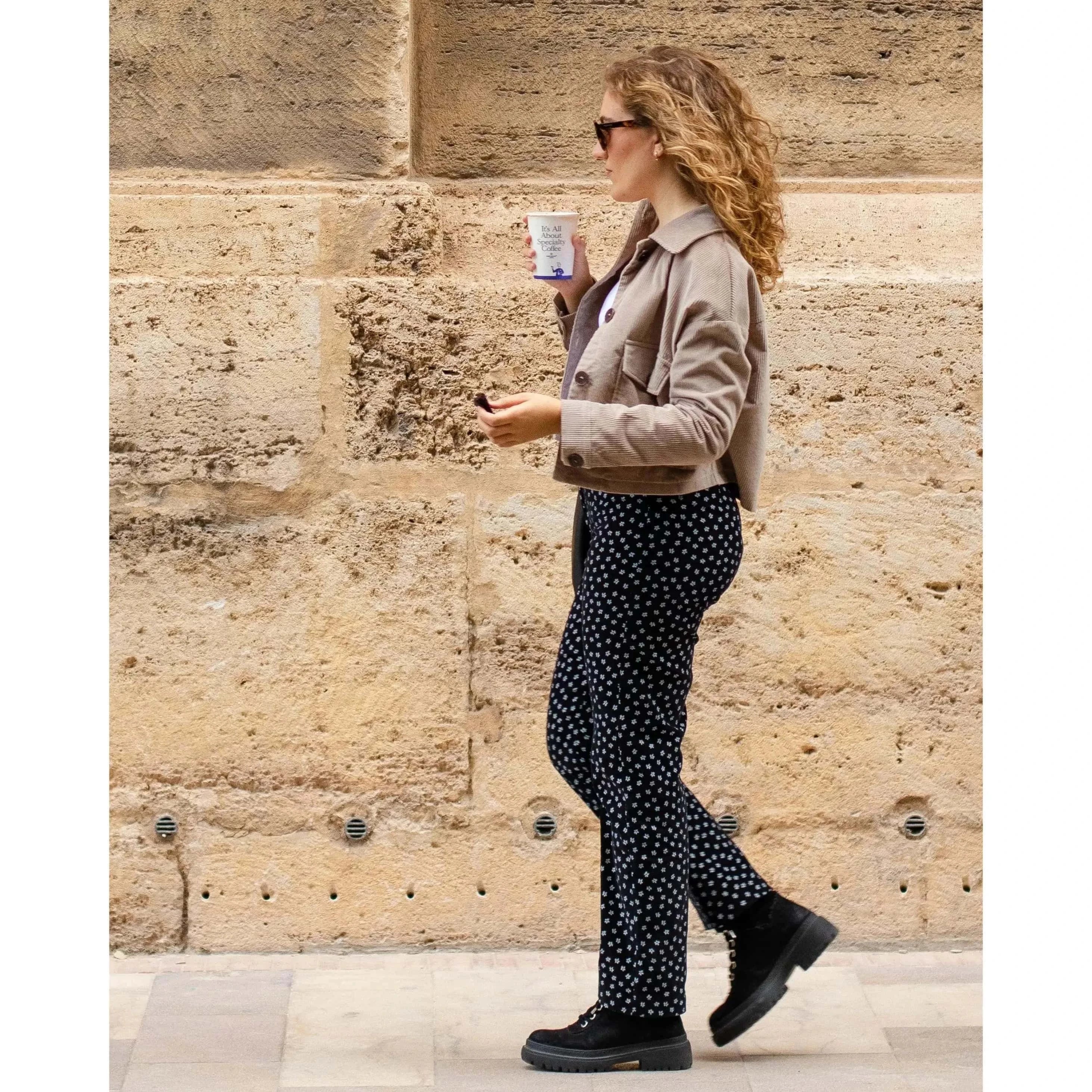 Floral corduroy pants

Black corduroy pants with gray flowers. With zipper and button, belt loops and two pockets.

The softest pants thanks to its 100% organic cotton fabric.
What is my size?

Composition and transparency

Shipping & Returns
Priscila wears size 36 pants, she is 165cm tall. His usual size is 36.
Choose your usual size.
Composition and transparency
Fabric: 100% organic cotton.
Production: Produced in Madrid in an ethical manner.
Cost transparency: There is a lot of effort behind a new garment. Therefore, we want to share with you that part that is not "so obvious".
Cost of clothing and fabric

26.00

%
Packaging

2.22

%
Shipment

4.12

%
Platform Commission

2.18

%
Marketing and Communication

24.06

%
HR and payroll

24.06

%
Taxes
17.36%
Shipping 48-72 hours in Peninsular Spain, free from €60. More info here .
Free changes in Peninsular Spain.
CHRISTMAS SPECIAL: All orders placed from 11/20/2023 to 01/08/2024 can be exchanged and returned until 01/15/2024. Taking into account the conditions of each discount applied. More info here .
Returns, changes and shippings
When will you receive your order?
¡We will prepare your order ASAP!
Once you complete ypur order, you will receive it in 3-4 working days.
If your product is produced on demand or is in pre-sale, please check the date in the item description or write us on the web chat.
Do you have any question?
Write to us by WhatsApp or email info@clotsybrand.com.
Marta and Ángela are always there to help you with any questions you may have, whether it's about shipping, sizing or any special requests.
We're listening!
Do you accept returns and exchanges?
What would be the point of a sustainable garment that you can't wear?
If you don't get the size right and need to exchange or return it, you have 15 working days to arrange it.
Email us at info@clotsybrand.com and we'll be happy to help you.
FAQs
How do we produce our garments?
At Clotsy we design and produce all our garments in local workshops in Spain and Portugal, ensuring ethical working conditions and reducing our environmental footprint significantly.
How do I wash our garments?
You can wash by hand or in the washing machine, although in any case, we recommend always washing in cold water or at a very low temperature (30ºC), to care for and extend the life of the garment. In addition, always wash the garment inside out, to avoid rubbing and to extend its useful life.
How do I choose my size?
In each product we indicate the measurement guide, as well as the size and height of each model. However, if you need personalised help, you can write to us via the chat on the website.
Where can I try on your clothes?
At the moment, it's not possible to try on our clothes in Europe. But you can always recommend us to your favourite sustainable shop so you can try them on.
No more products available for purchase